CONTACT US

Contact Bewdley Boarding Kennels and Cattery
If you would like to know more about our Boarding Kennels and Cattery please feel free to contact us.
You are welcome to drop in for a look round our facilities at any time during our opening hours, contact us to arrange a time for you to visit.
It is important that you see the level of care that your pet will receive at any given time and not just a time that suits us!
You can contact us via: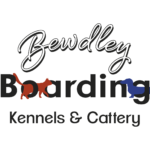 Reception Telephone: 01299 400793
Kennel Manager Email: Helen@bbkennels.co.uk
Office Manager Email: Kim@bbkennels.co.uk
Booking enquiry form: HERE
Our Address:
HORSEHILL COTTAGE, RIBBESFORD
BEWDLEY, NR KIDDERMINSTER
WORCESTERSHIRE, DY12 2TT
Contact Us